Mindful Muscle Retreat
With Rashad Sanders
July 23 - 27, 2023
at Amorgos, Greece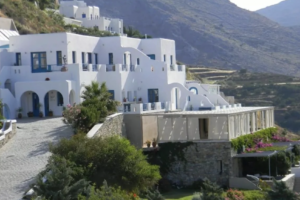 Join Rashad for a Mindful Muscle Retreat that incorporates intentional breath, meditation & movement to help design a life of physical gratitude that works for you. We use yoga, functional movements, HIIT (high intensity interval training) & meditation that helps you hear the whispers of your mind, body & soul.
What's Included:
4 nights accommodation in classic Greek architecture with stunning sea and mountain views
Daily classes with Rashad
Ferry between Santorini (Thira Port) and Amorgos (Katapola Port) on the 1st and last day of the retreat
Transportation between Katapola Port and the Venue on 1st and last day of retreat
Daily breakfast buffet, 3 Lunches (not provided on arrival day) and nightly dinner -vegetarian, vegan, gluten-free options are provided upon request for all meals – drinks available for purchase
One 30 minute relaxing massage
10% discount on Face and Body treatments at Lalon Idor Spa
Use of Lalon Idor Spa facilities (sauna, hammam, jacuzzi, indoor seawater swimming pool, fitness center)
Use of Yoga Shalas and Equipment
Use of wireless internet
Vat, City Tax
What's Not Included
– Flights to/from Santorini Airport (JTR), transport between Santorini airport/Thira Ferry port, and travel insurance. Travel insurance is required. Guests are responsible for purchasing travel medical insurance and cancellation insurance.
– Tourist accommodation tax of 4 € per room per night must be paid separately by all during check out
Important Travel Note: There is only one ferry per day to and from the island of Amorgos (Katapola Port) and Santorini Port (Thira). As a result, it is essential to plan your flight arrival/departure times accordingly. It takes approximately 25 minutes via taxi to get to the port from the airport; please build in some extra time in your travel plans to accommodate this.
Departure from Thira Ferry Port in Santorini on July 23 will be at 12:30pm local time
Arrival time at Thira Ferry Port in Santorini on July 27 will be at 2:55pm local time
---
Optional Additions
Myriad tours around the island
Beach Trips
Alcohol for purchase
Leader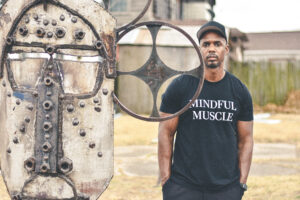 Rashad Sanders
Rashad Sanders is a lifelong fitness enthusiast who uses fitness, meditation and yoga in his classes to exercise the 'muscle' of your attention on the present moment and receive the moment as a gift. He has over 20 years in the health and wellness industry and has competed in multiple…
Learn more about Rashad Sanders