Phoenix Rising Retreat with Alexandria Hall
With Alexandria Hall
August 24 - 28, 2023
at Chiriqui, Panama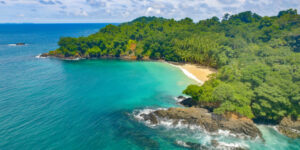 Join me in Panama for an energetic reset! We will focus on removing energy we're holding that does not serve us through Yoga, Reiki and Meditation. As we do so we will Rise up to a new version of ourselves that embodies our truest self. This retreat is more than just Yoga. We will dive deep into meditation and energy work. My goal if you feel called to attend is for you to step away from Reality and embrace the possibilities of self healing. We all have the power to heal – we just need someone to guide us at times, to show us new paths, to remind us that we have everything we need within us. I would like to hand you all a key to open the doors within that you have locked or are afraid to enter.
You will have the option to go at your own pace and flow with how you are feeling each day. To participate in activities or sit solo because – I get it. We all need ME time.
As long as you just show up…the energy shift will take place because you will be surrounded by an environment designed to heal.
Looking Forward to seeing you!
What's Included
Daily yoga, meditation, and breath practice with Alex
As much participation as you'd like with enough time and space for rest, beach, or local exploration
4 nights accommodation in a beautifully appointed room
3 fresh meals prepared daily with local ingredients (alcohol for purchase)
Sunset Boat Tour
Whale watching and exploration adventure
Round trip airport transport from DAV on the first and last day of the trip
What's Not Included
Flights to/from David Airport (DAV) and travel insurance. Travel insurance is required. Guests are responsible for purchasing travel medical insurance and cancellation insurance.
Optional Additions
Massage
Various additional boat tours
Waterskiing
Horseback riding
Fishing excursions
Waterfall hike
Leader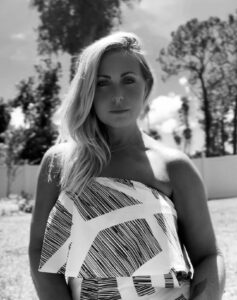 Alexandria Hall
Traditional Usui Reiki Master Alexandria Hall is an award-winning Inspirational Yoga Teacher and was voted Best Yoga Teacher, Washington DC 2018. In her yoga practice, Alex enables students to find peace and clarity, feel calm and grounded, and connect to the Divine Self. She incorporates Reiki into her yoga classes…
Learn more about Alexandria Hall