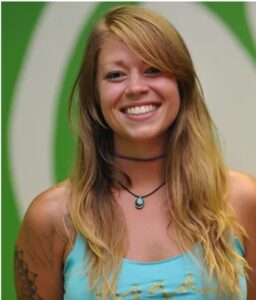 Step out of the shadows and into the light! Danielle has transformed her once unfulfilled past into a bright shining beacon of love and happiness. In 2012, overweight and battling anxiety & depression, Danielle decided to take up yoga in the hopes of distracting herself from her current state of being, but what she discovered was something much more profound.
Instead of running or avoiding pain, she gained the courage to turn and face that which feared her most: her Self. As her practice evolved, she could feel her heart open, her mind become more aware, her body become stronger, and her spirit soar to new depths of existence.
Danielle is current owner of YogaGypsy and has completed her 500-hour teacher certification. She has a degree from the University of Arkansas, with double majors in Criminal Justice and Sociology, and minors in Spanish and Social Work. With a decade of practice and teaching under her belt, she is able to guide you safely on your mat, while challenging you to step outside your comfort zone!
When she is not on her mat or in the studio, you can find her outside hiking around in the woods on her 10-acre farm, in her kayak, or spending time with her family. Danielle admits that her strong connection to nature, paired with regular yoga practice is the reason why she is here today to share this beautiful practice with the rest of the world!
Events with Danielle Schillinger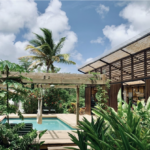 Wellness & Yoga Retreat in Vieques
June 15 - 19, 2023
Join Danielle Schillinger on the beautiful island of Vieques, Puerto Rico! Surrounded by nature reserves, this island getaway will be everything you've been longing for. Danielle will be offering a variety of daily yoga classes for all experience levels, relaxation & meditation offerings, and more. This retreat is the perfect…